Organic vs. Non-Organic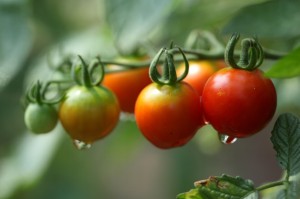 I get a lot of questions about whether or not we should be eating organic food and if it is healthier than non-organic.  I always answer honestly and say it is really a matter of personal preference.  I have always thought that the food supply is a major reason as to why we are seeing so many health problems in our society.  I don't recall so many children having food allergies or being diagnosed with autism or ADHD when I was a child, but the numbers keep increasing everyday. 
One of the biggest concerns I face from clients is the cost of organic foods. To be honest, I can not afford to have my grocery bill double because I have switched everything to organic foods so I started to pay attention when I went to the grocery store.   I found that there was not that significant of a  price difference in some foods.  For example, Shop Rite had Red Delicious apples for $1.49/ lbs and Organic Red Delicious Apples for $1.79/lbs.  I personally don't mind paying an extra $1 for three pounds of apples if I am getting something that is healthier and safer for myself and family.  I also found that some of the bulk retail stores like Sams club or Costco have things like organic milk and eggs at a better price then the grocery store.  Even some of the farmers markets sell their produce at better prices. 
 The December 2011 issue of  Todays Dietitian had an article that talked about the potential risks of consuming non-organic foods and how it may be of benefit to consume organic foods. I would encourage you to read it as it has given me a different outlook on choosing organic. 
Do Organics Promote Children's Health? — Research Shows Pesticides May Cause Neurological Disorders