The Nutritional Value of Weight Loss Meal Replacement Shakes
This article will be evaluating meal replacement shakes for weight loss. Read on to find out what to look for in a good shake and how it may benefit your weight loss efforts.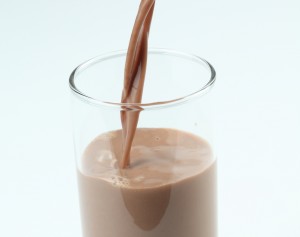 For convenience purposes many people choose to rely on meal replacement shakes to aid in their weight loss efforts. Sometimes these shakes can be a great resource and are even necessary for some if you have had bariatric surgery. They can be an adequate way to meet your protein needs especially at breakfast when you are eating on the run. However, it is very important to look at the overall quality of the shake that you are consuming. Does it have too much sugar? Does it have fiber? Does it have protein? How much fat does it have and where is the fat coming from? All are very important questions to ask yourself when making such a decision. Below are comparisons of a few different meal replacement shakes for weight loss.
As you look at each of these, ask yourself which would you choose?
Shakeology:
Whey Protein
Good balance of carbohydrates and protein
17% carbohydrates coming from fiber
53% carbohydrates from sugar
Rich in antioxidants and probiotics
No artificial sweeteners or refined sugars
1 g fat, 17 g carbohydrate, 17 g protein, 140 calories per scoop
Special K:
Whey and Soy protein
62% carbohydrates coming from sugar
17% carbohydrates coming from fiber
Contains artificial sweeteners
5 g fat, 29 g carbohydrates, 10 g protein, 190 calories per bottle
Slim-Fast:
Milk and soy protein
20% carbohydrates coming from fiber
72% carbohydrates coming from sugar
Contains high fructose corn syrup and hydrogenated oil
Contains artificial sweeteners
6 g fat, 25 g carbohydrates, 10 g protein, 190 calories per can
Ultimately, when looking for a meal replacement shake you want to choose something that is…