Healthy Eating Doesn't Have to Break The Bank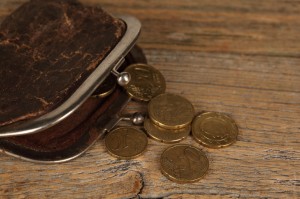 I hear a lot that people struggle to eat healthy because it costs more money.  I can understand that in todays world we are calculating where every penny goes and we are trying to be mindful of our piggy banks.  And at times we need to cut back in certain areas to allow for other important things in life.  But we do not have to sacrifice our health.  It is just as easy to make healthy food choices on a budget.  I hope some of these suggestions help you save money and save your health! 
1- Use coupons
Coupons are my best friend.  I cut coupons every week to help cut my grocery bill down. I also purchased a kidsstuff book that was being sold by a local school organization.  Inside they had coupons for $5 off at Shoprite stores and A&P/Pathmark stores.  The book cost me $25 dollars but I get that money back just by using 5 of the supermarket coupons.  And there are more than 5 in the book so it is well worth the money. 
You can also find coupons on-line for some of your favorite foods by visiting their websites.  I know kashi sends coupons as well as some of the greek yogurt companies.
2-Plan your menu around what is on-sale
Ofcourse, this means the healthy stuff.  If chicken is on-sale this week; then make chicken for dinner.  If asparagus is on sale then make that your vegetable.  When you shop for foods that are on sale it really helps add variety to your diet and you are more likely to eat the foods that are in season which tend to taste better.
3-Go to your local farmers market
I stopped buying most of my produce from the grocery store because I found the prices to be outrageous.  I purchase all of my produce from the local farmers market by my house.  So not only will you be saving money, but you will also be supporting your local farmers.  It's a win-win for everyone.
4-Buy in bulk
Shopping at a Sam's club or a Costco can be worthwhile as along as you can portion control. I can buy some of our staple items that I keep around like greek yogurt and cheese sticks for a lot less then I would at the grocery store.  For example, I can get a box of 12 greek chobani yogurt for $11.37 a cup which is less than $1 each.  That is fantastic because the grocery store will sell them on-sale for a $1.  Now I don't even bother looking for them at the grocery store I just make a pit-stop at the Sam's club and get them there.  I also find that milk and eggs are also cheaper at these places.  A gallon of 2% milk on $2.68.  Not bad.
Happy shopping!