You've had your fun…now it is time to get it together!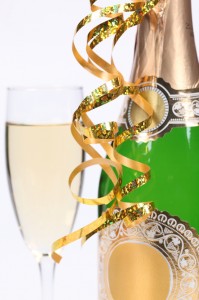 If you can't tell by the title what this blog is about I will tell you.  It is now January 3rd.  We have had 6 weeks of over eating on cookies, chocolates, cakes, etc.  Now enough is enough!! Get it together!  I implore you not to make a silly new years resolution like "this year I will lose 50 lbs".  Really?  Didn't you make that resolution last year…and how well did that go?  I don't mean to be harsh, but I am just going to tell it like it is.  Let this year be the year of really making change.  CHANGE YOUR LIFE!
The definition of insanity as we all know is when we do the same thing over and over again and expect a different result (thank you Albert Einstein).  So stop being INSANE!  By skipping breakfast you will not lose weight.  By going to the gym for the first 3 weeks of the year and then not going back again until next year will not let you lose weight.  By doing the detox cleanse you read about in the magazine at your nail salon will not be the way to lose the weight. 
The way to really lose the weight and keep it off forever is to start making lifestyle changes.  Really embrace breaking those old bad habits and start making healthy new ones.   Take it one day at a time and one resolution at a time.  i.e. This week I will work on drinking more water and not drinking soda and juice. Keep working on it until it is your new habit and then start on a new one. 
Look at yourself and say I DESERVE better.  I DESERVE more!  Stop saying that there is not enough time because if you really believe that you can do it you can make time.  Stop saying that eating healthy is too expensive because if it is important, you will find a way. 
Stop making excuses. Let this be the year for change. 
 Good Luck!  Happy New Year!